On April 16 MAINSTREAM held a workshop called 'How to create an independent media and stay sane' for annual PRESSZVANIE awards. Co-Founder and Deputy Chief Editor of The Bell project Petro Myronenko was the spokesman at the event.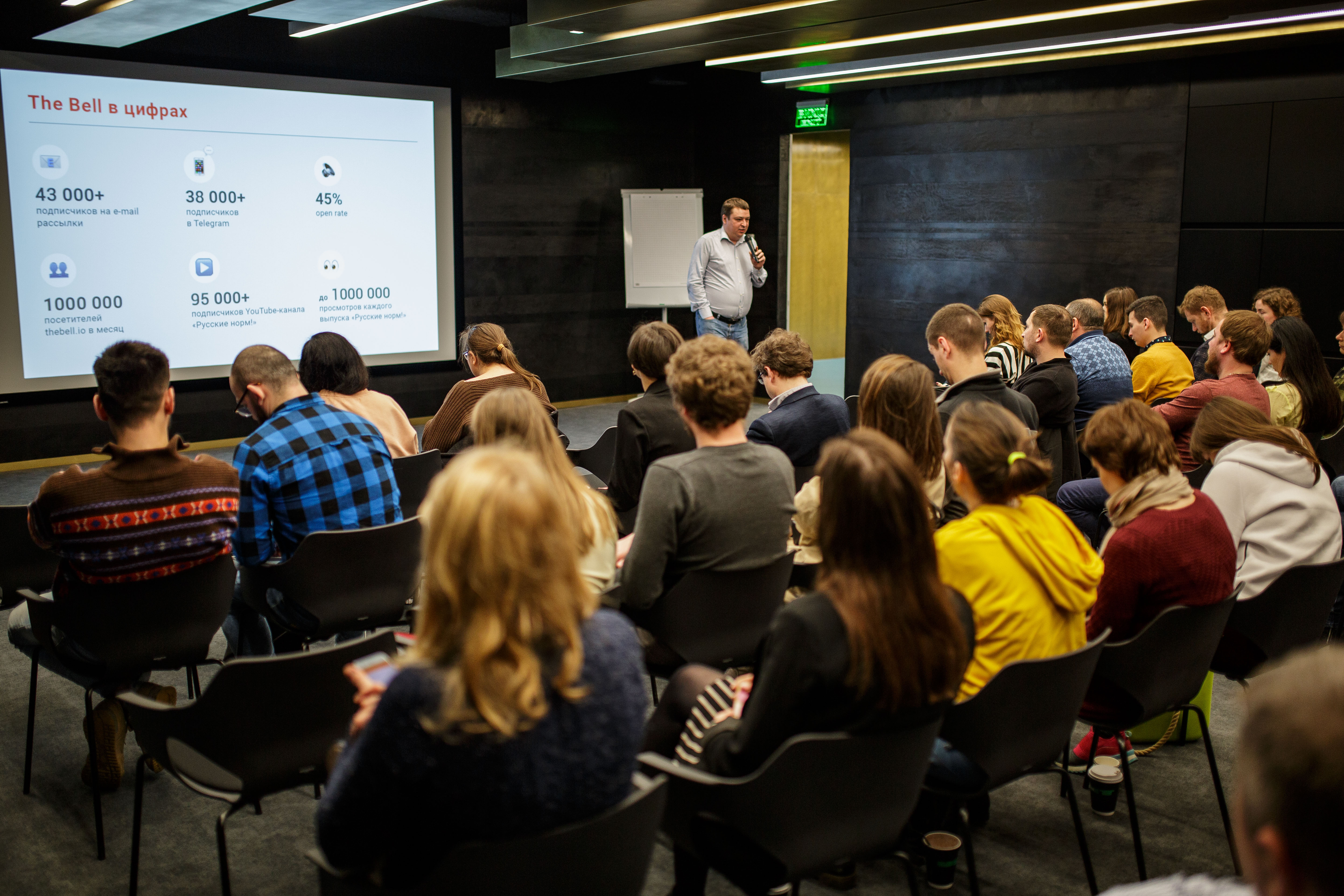 Petro told to journalists and editors of Ukrainian mass media about his experience of creating business media and also shared his ideas regarding appropriate tools and should one wait while working on a brand-new project.
The workshop continues to implement the mission of PRESSZVANIE project team, which has been developing Ukrainian journalism for the recent 15 years. This event gathered all those journalists that feel the urge to create new, independent media projects and change the approach to the profession on the level of the whole country in the new Academy DTEK space.