The event helped present the new technological complex Section 9, showcase several CSR projects in Horishni Plavni, and learn about the industry's plans.
The journalists visited heavy trucks maintenance stations, a crushing and processing plant, a pellet processing shop, and mines. The guests also enjoyed a sightseeing tour of Yeristovsky Mining and Poltava Mining.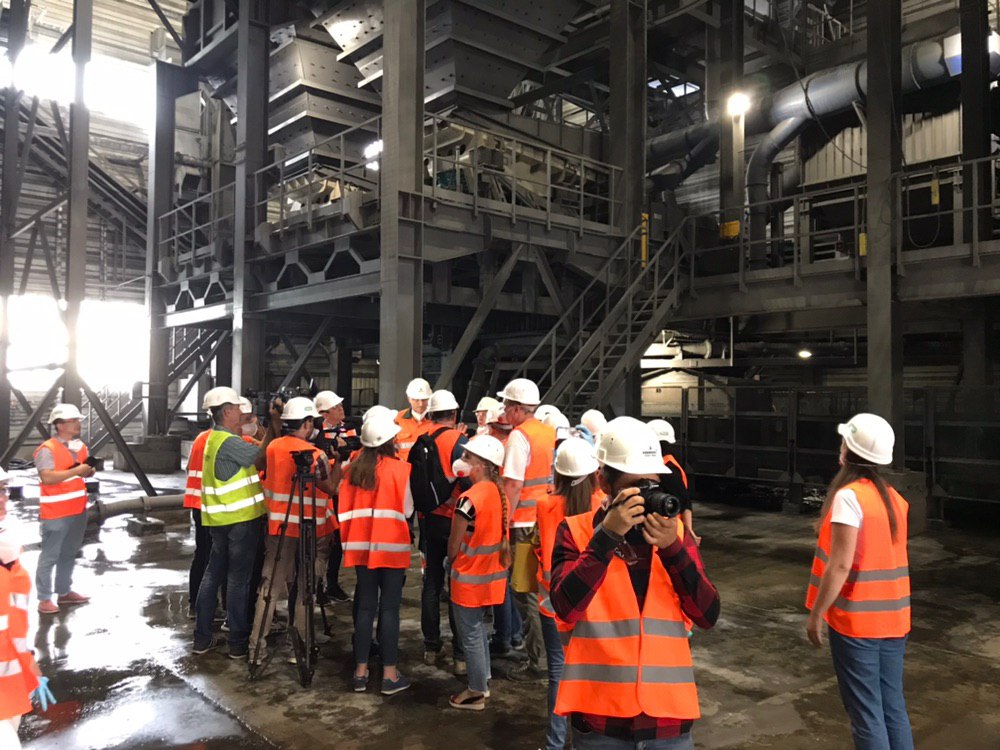 Dmytro Bykov, Mayor of Horishni Plavni, reported how Ferrexpo had helped create the central public garden and what investments the company had provided to develop the school and local infrastructure.
After the event, Viktor Lotous, Chairman of Poltava Mining Board, Christopher Matthew Soccio, General Director of Yeristovo Mining, and Yuriy Khymych, General Director of Belanovo Mining, held a briefing for the press.
Participants of the press tour followed all health and safety requirements in terms of COVID-19. Over thirty national and regional media sources covered the event.