Everyone has already tried to be an armchair expert in issues related to gas production. But not everyone can make complicated decisions and bring the country to energy self-sufficiency.
Together with the state-owned UkrGasVydobuvannya gas producer, MAINSTREAM agency developed and launched the Guardians of the Energy Independence quest in Telegram.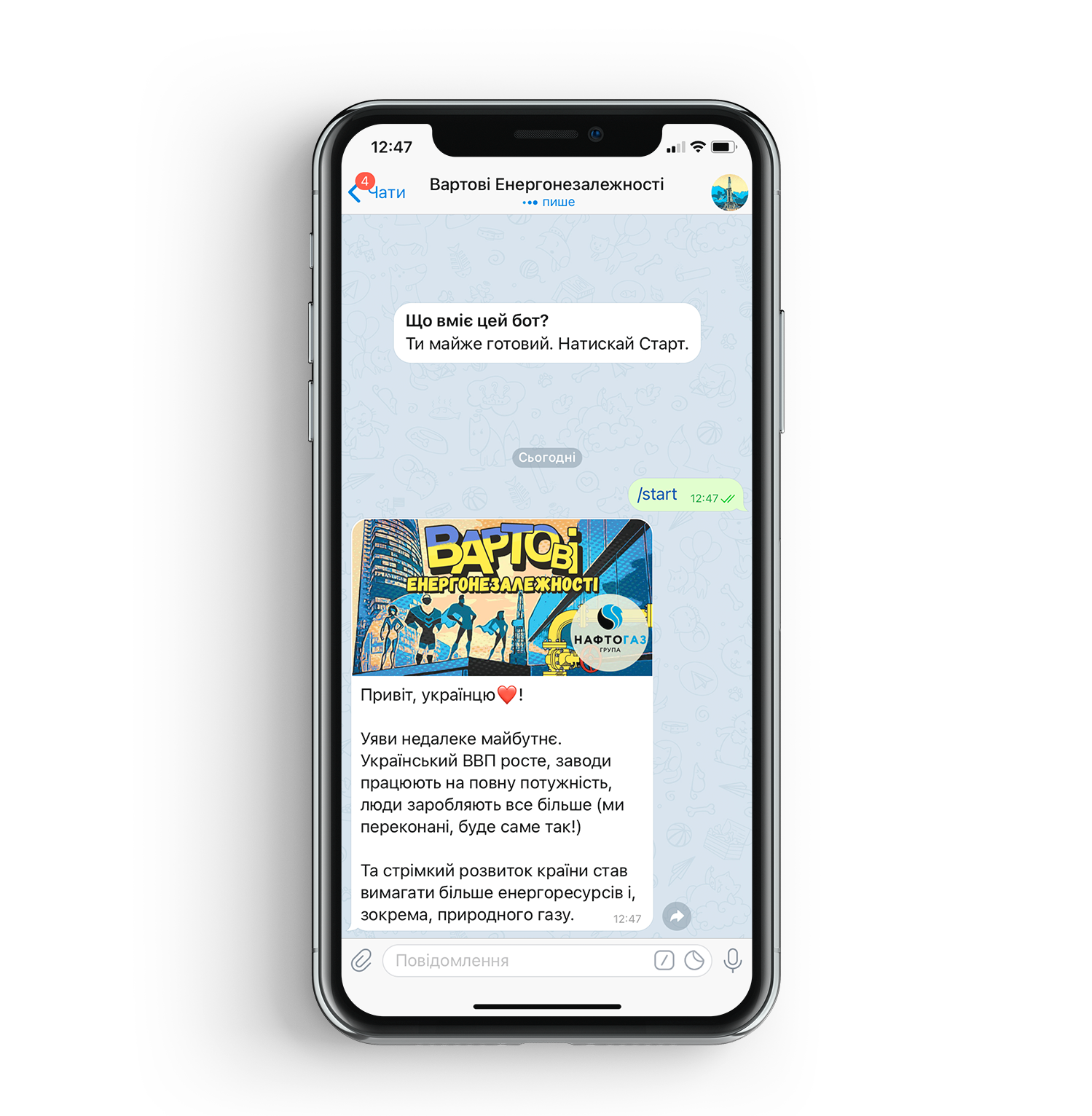 The chatbot invited players to be "at the helm" and step by step lead the country towards energy independence. Each player's decision affected the fate of millions of people.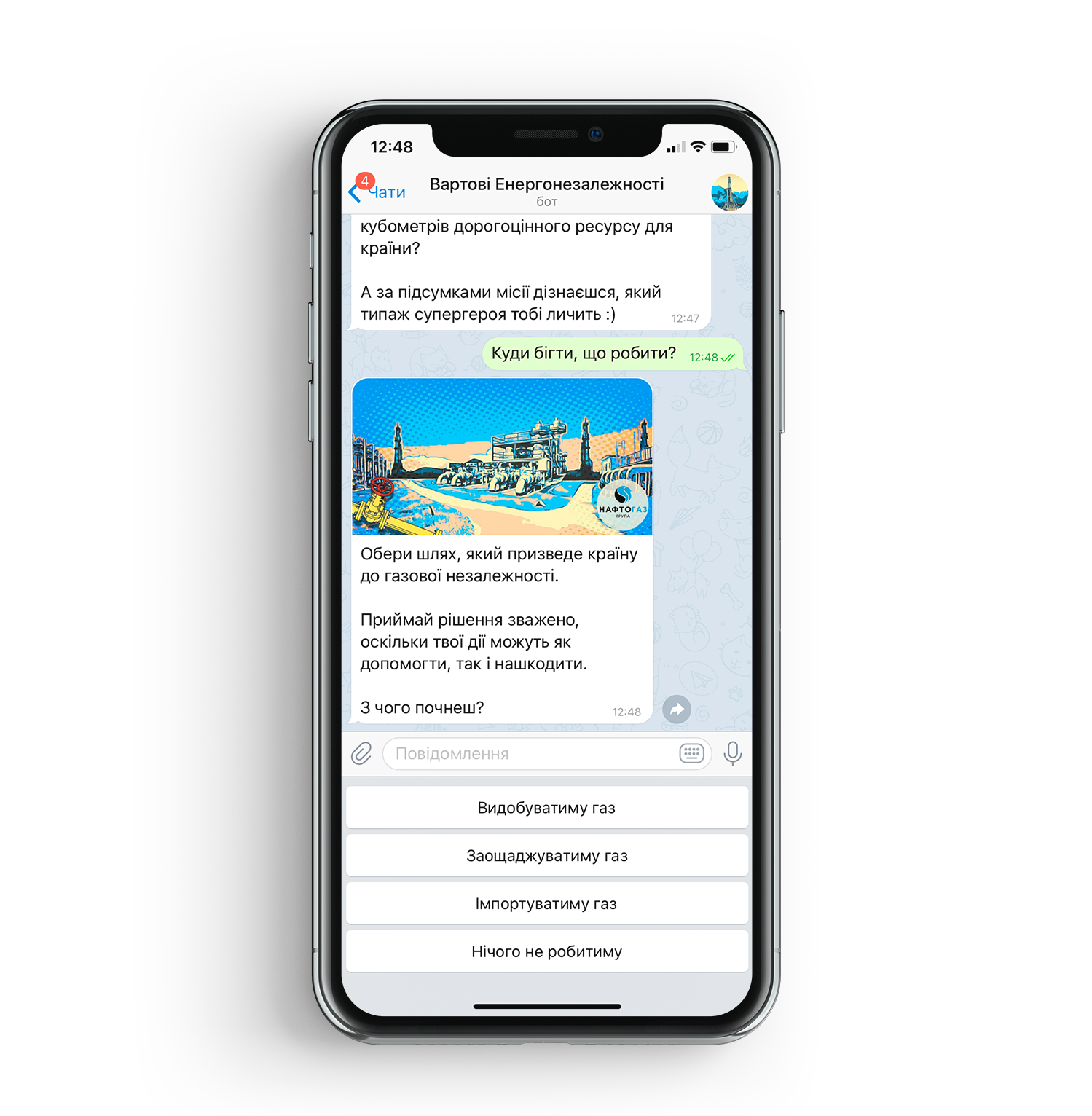 Every quest participant experienced first-hand how difficult it was to achieve gas independence in Ukraine, what obstacles there were on the way to it, and how to overcome them. In the end, the players learned who they were from the Guardians of the Energy Independence.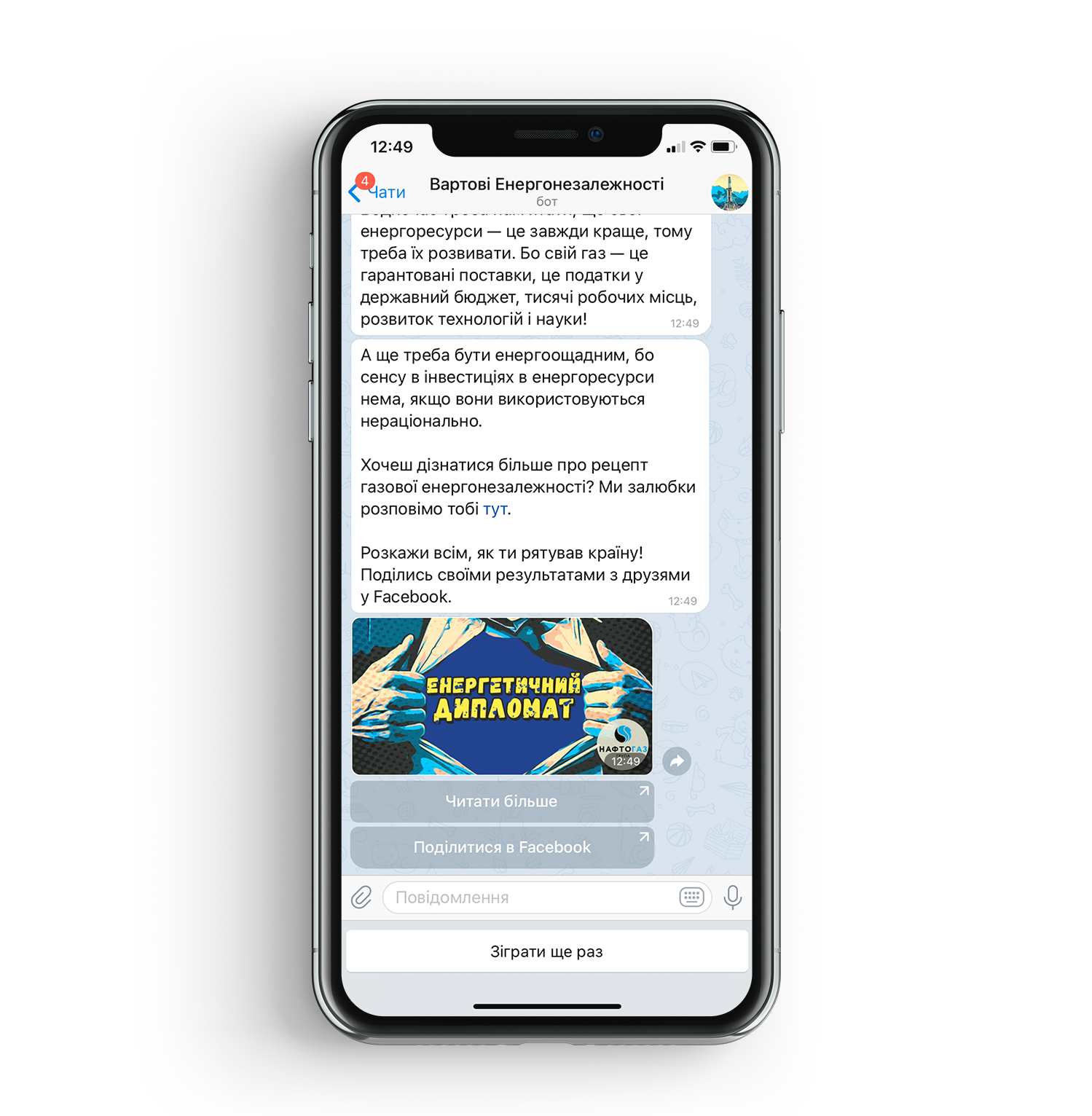 At the end of the quest, the players were redirected to the Gas for the Future special project page. There industry experts explained how to meet our country's natural gas needs with minimal risks for national security and the economy.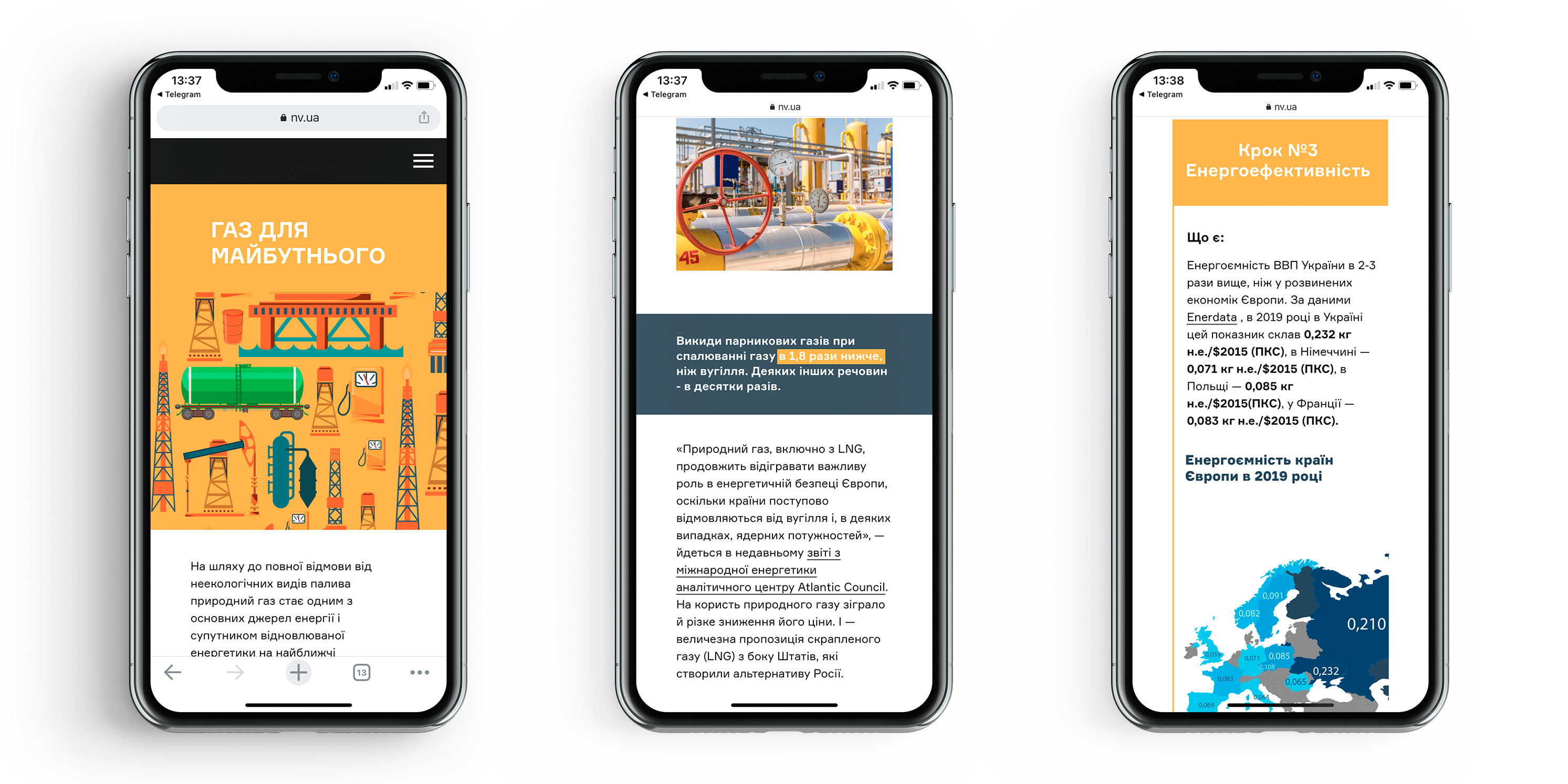 Over 6,000 people took part in the quest. The most persistent played 2-3 times. The advertising campaign included Facebook and Telegram channels. The campaign reached 1.15 million people on Facebook and 46,000 people on Telegram.
Link to the quest.
Gas for the Future special project.