The MAINSTREAM team invited Pierre Dukan himself to present the new menu to the restaurant's regular customers. It was not easy to get in touch with Monsieur Dukan, as it took several weeks. But when Monsieur Dukan did receive our invitation, he was delighted with the idea. He agreed to visit Ukraine and attend the presentation of the new menu.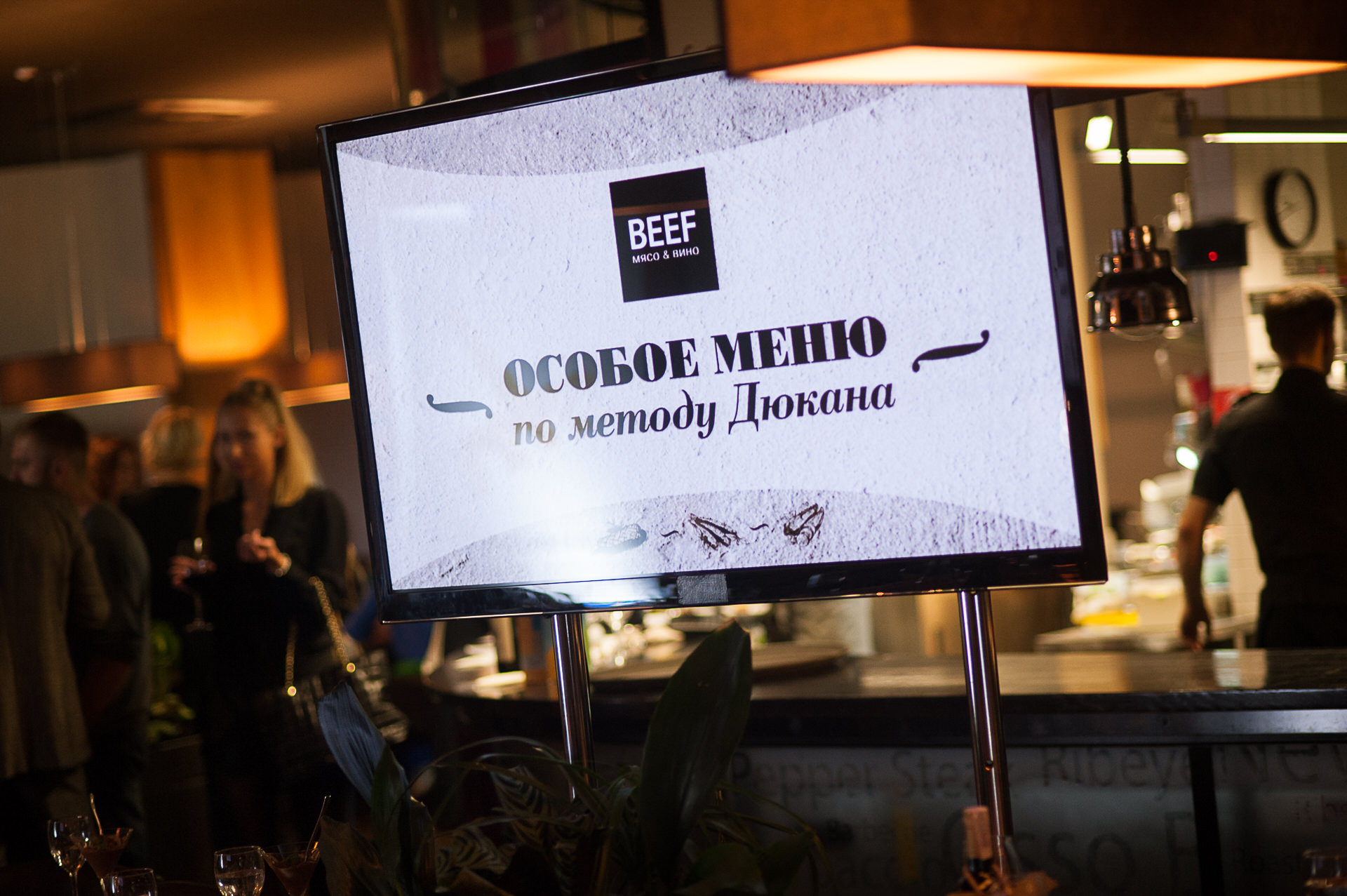 The presentation was held on the second floor of the restaurant. For one evening, it turned into a small corner of France. Monsieur Dukan himself welcomed the guests, and live French music played at the restaurant.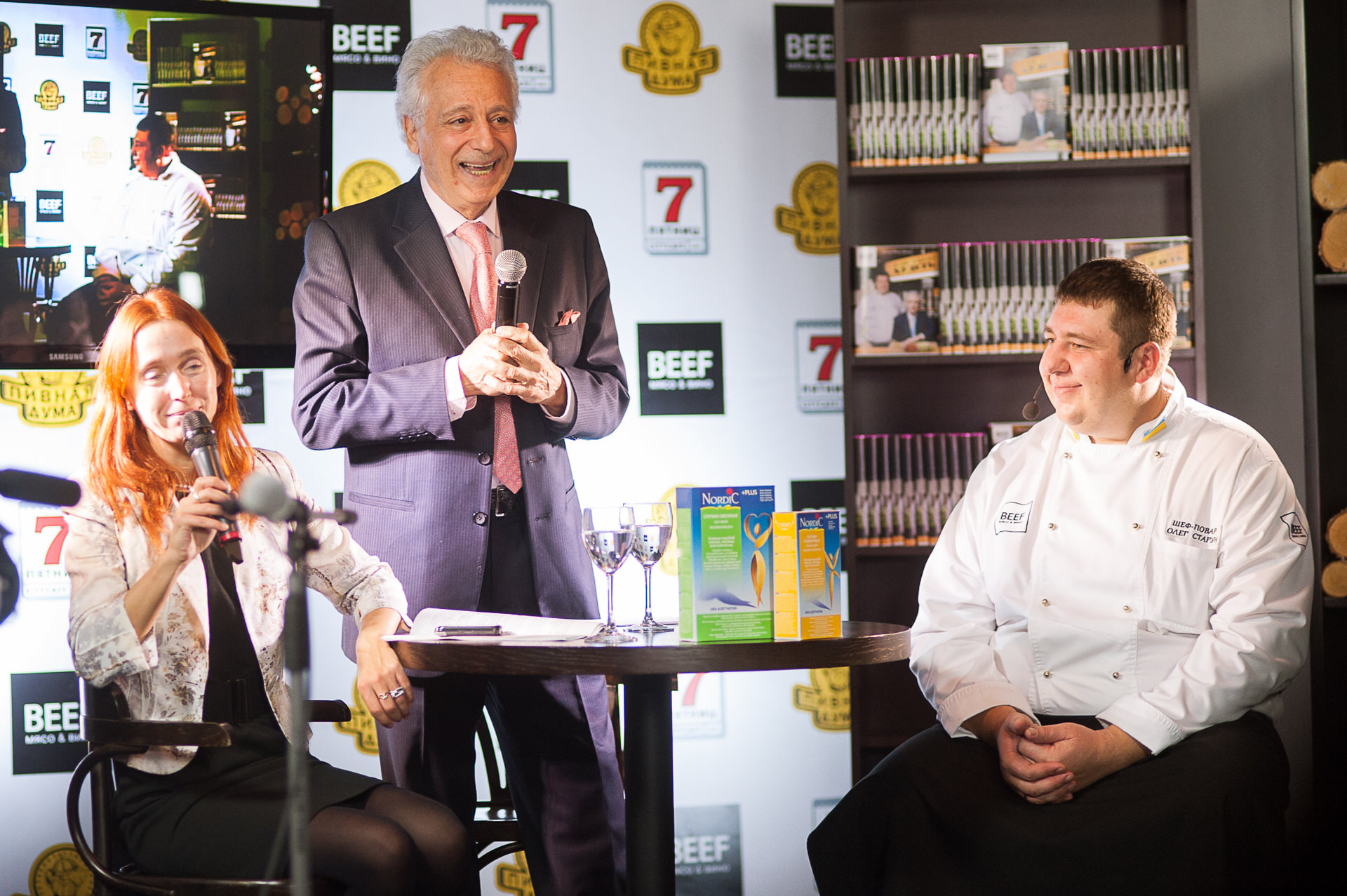 There was a special area with laptops where every visitor could go to Dukan's website, fill in the form, and get to know their ideal weight and personal tips for weight loss. Guests could print out the results at the restaurant or send them via email.
Restaurant's co-owners Ruslan Shybaiev and Dmytro Zakhodiakin presented the new menu (at that time).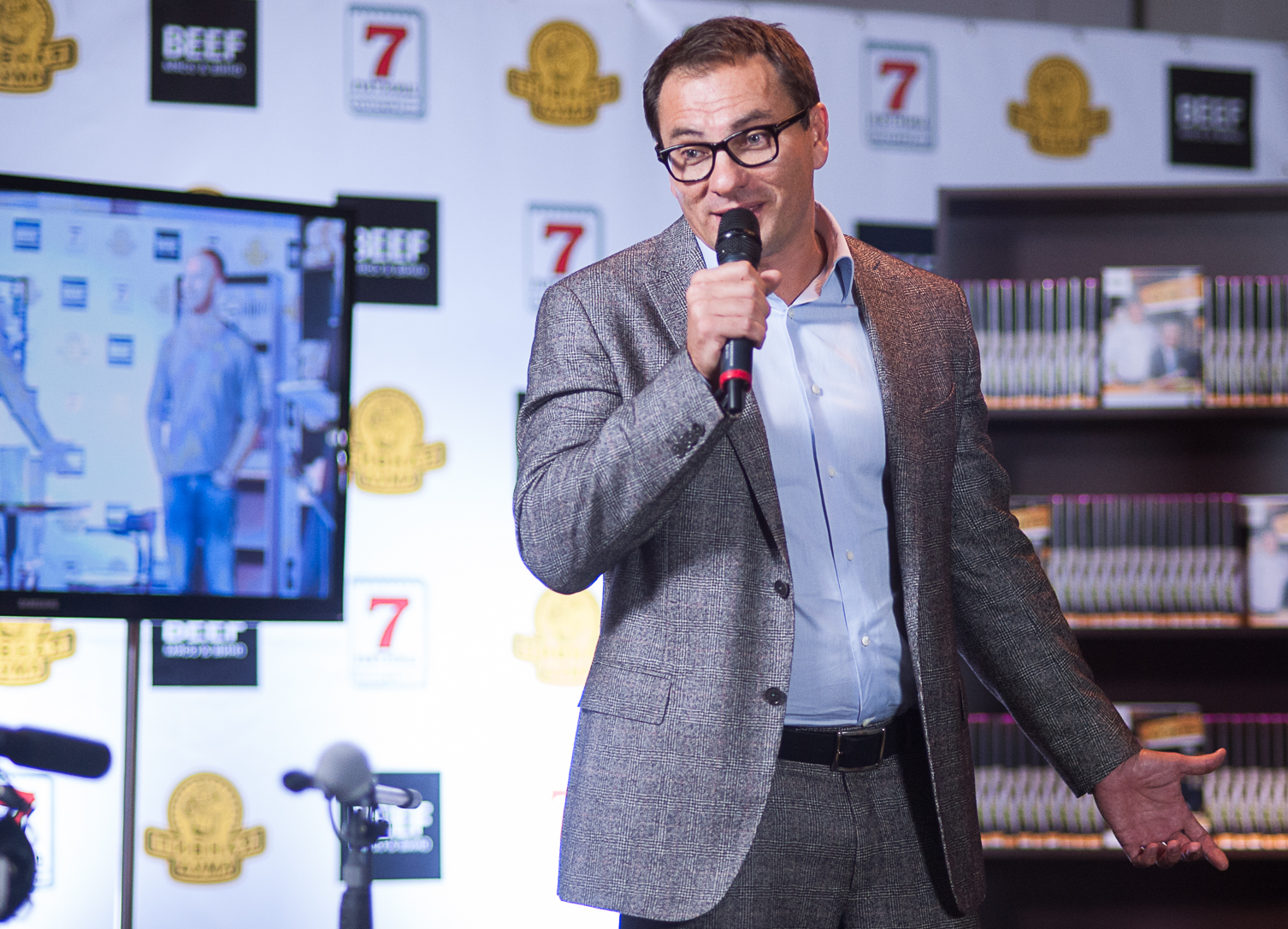 "I am glad that now in Kyiv there is a place where everyone who wants to eat healthily has such an opportunity. After all, the quality of food directly affects the quality of life. Nowadays, health is the most important value. Some people call healthy diet a fashion. But personally, I hope for this fashion to become a new classic in Ukraine as well," Ruslan Shybaiev commented.
MAINSTREAM agency developed a new design of Dukan's book I Don't Know How to Lose Weight. Doctor Dukan and the chef of BEEF meat&wine Oleg Starun were on the cover together. At the end of the event, they held an autograph session for the readers.