After the successful distribution of creative gifts in early summer 2019, we decided to get the same results with a new project named SPA Day with EVA. Design of gift boxes in warm light colors helped us to capture the coziness and winter pre-holiday mood. The gift box itself was full of EVA private label products.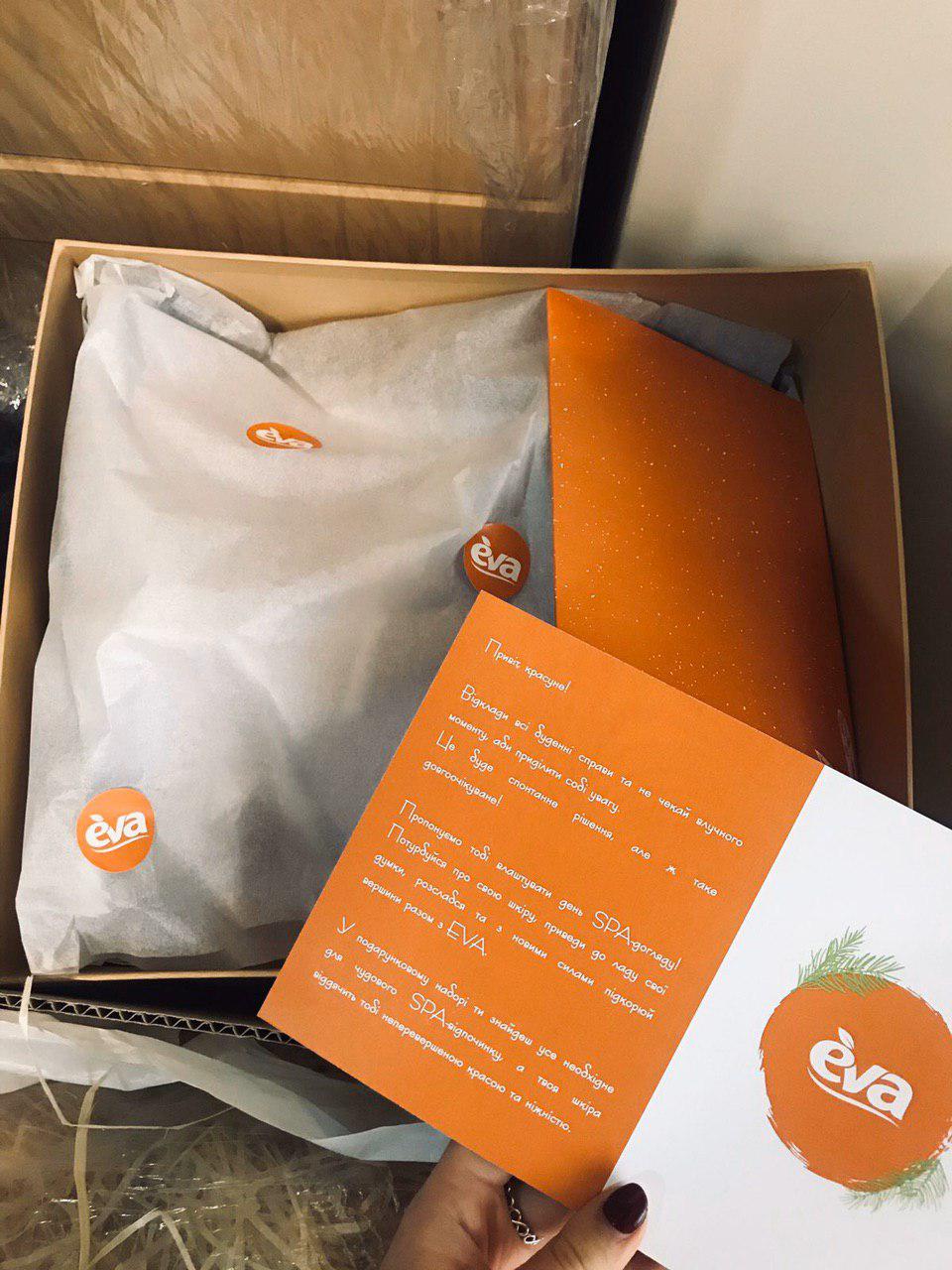 As a result, more than 85% of bloggers made posts about their gifts. We also held a contest among subscribers of EVA Instagram account.
The agency worked on the concept development, helped to select and communicate with relevant opinion leaders, distributed gift boxes and monitored the results.