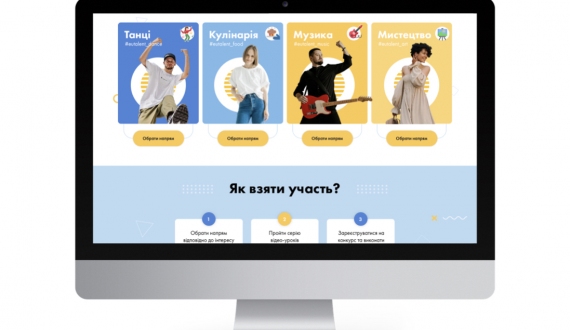 MAINSTREAM's task was to develop a project that would meet the needs and interests of the younger generation, be socially significant and correspond to the mission of the EU Delegation to Ukraine.
When developing the project concept, we immersed ourselves in studying the target audience, their preferences and context. During the pandemic, children were locked up at home in front of screens, and parents were deprived of the opportunity to help develop their creative abilities. This is especially true for small towns and villages of Ukraine.
Our goal was to create a small online world where the laws of diligence and creativity work. Everyone who tries to do something will succeed. Research has confirmed the relevance of the concept: 67% of modern children and adolescents in Ukraine are willing to be taught how to realize their creative potential. Moreover, we had to consider legal restrictions: we could not communicate directly with children under 12 years, so communication was aimed at parents.
MAINSTREAM's team developed and created a website with free video lessons and tasks for children in four creative areas: music, dance, drawing and cooking. With the help of storytelling, high-quality visuals, and gamification, we have taken children to another world – the planet of talent development, EU TALENT.Space. Since the modern generation prefers to communicate via smartphones, special attention was paid to developing a mobile version of the platform.