If reality is not enough, then the answer must be in the world of dreams and illusions! That was the decision of MAINSTREAM team that chose the concept "Beyond your wildest dreams". 
Traditionally the structure of Kernel Management Kickoff consists of an official conference and a teambuilding part. But this year a surprise awaited for the guests: the second part of the event started at midnight.
After a few hours of waiting, guests found themselves dressed in pajamas and sleep masks at an abandoned dark field on the shore of the Black Sea. There guests were greeted by an MC dressed in one-piece pajamas, reading a bedtime story. The story was actually a clue for the upcoming quest. When the clock struck midnight, right next to the sleeping guests, a town of dreams appeared from within air.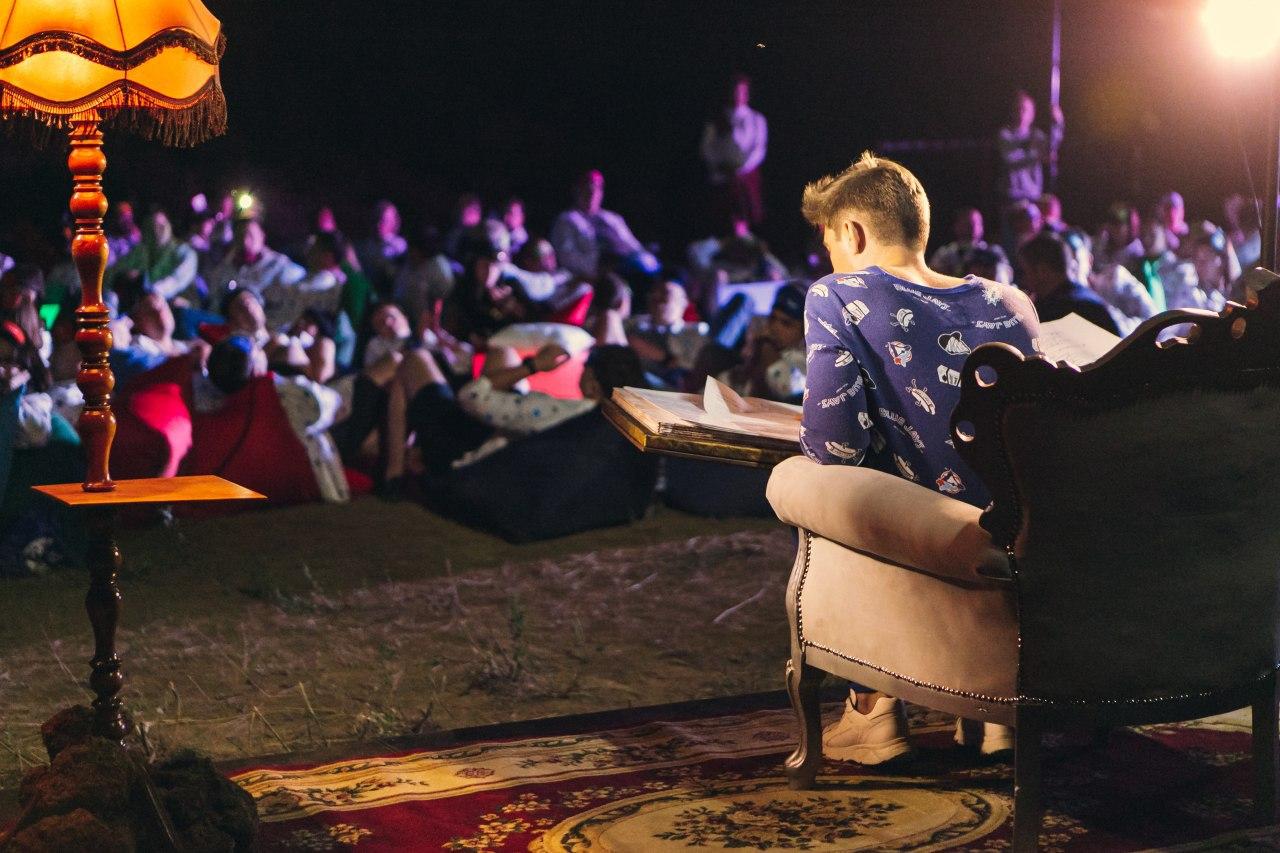 All the participants were divided into teams. That night they had to hand quite a few weird tasks that were more like dreams, some funny and some scary. For example:
to be born again and have one's umbilical cord cut;

to play music using vegetables for musical instruments;

to pick a needle out the haystack;

to retake school exams;

to find one's way out of the locked room with ten doors.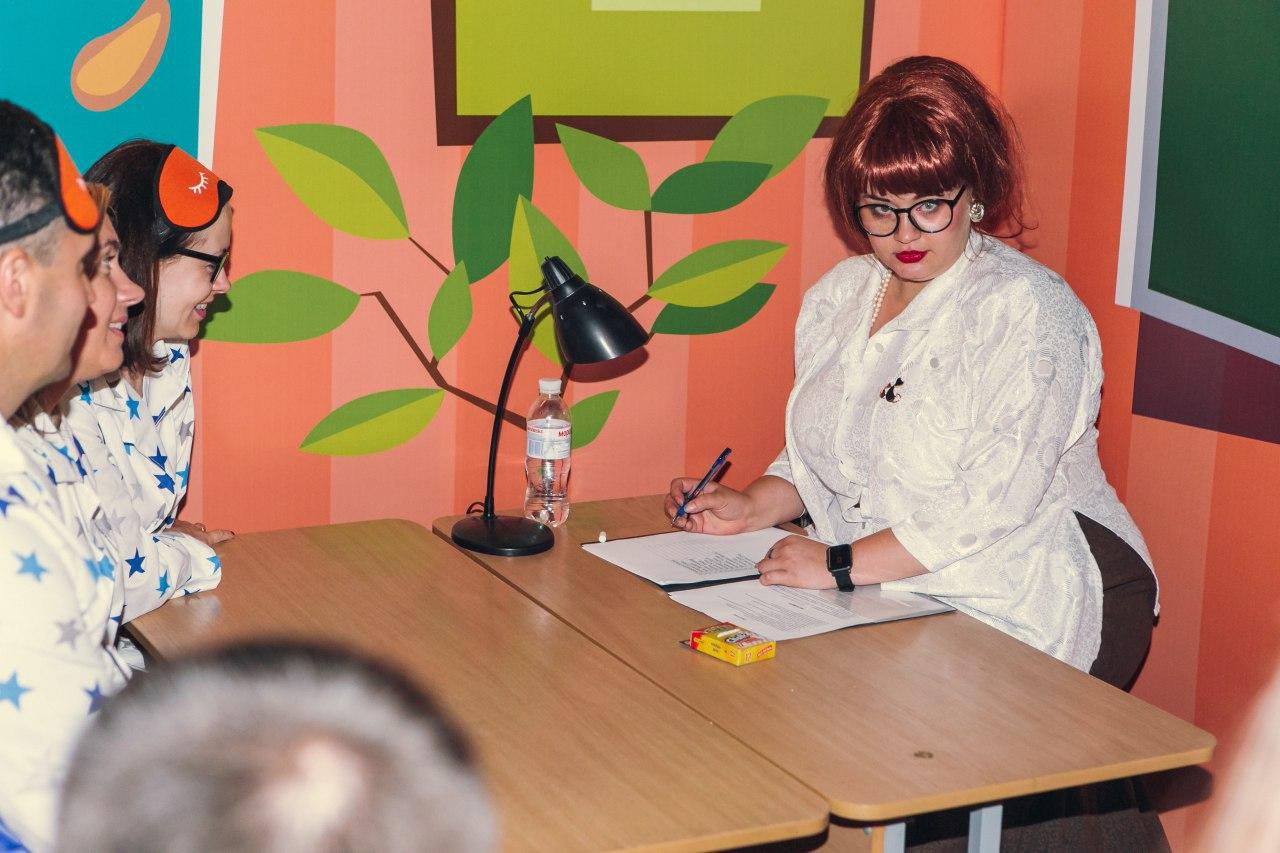 Apart from fairytales characters at the Game Stations, other random figures were walking around the Dreams World such as a Stone Monster, Napoleon the Dwarf, a girl from The Ring movie, a scuba diver on a bathtub full of energy drinks, etc.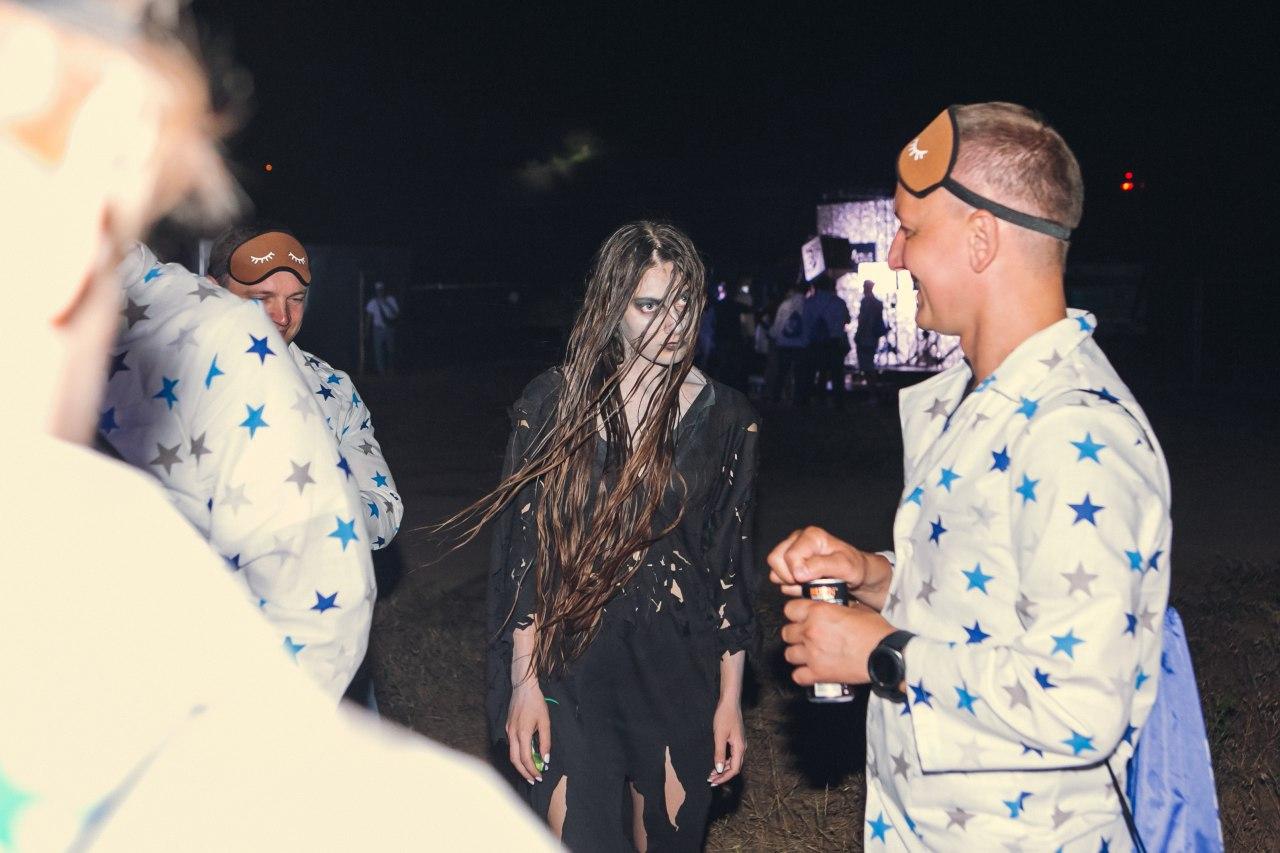 With each new gear, guests were getting closer to the highlight of the event. Having gathered all the gears, the guests would get a pass to LEVEL 2 where they find a huge stage and a concert of a band called Time's Up(Vremya i Steklo).